The Bariatric Evac mat has been specially designed for the super heavyweight market with an advised maximum capacity of 318kgs. The Bariatric Evac Mat is ideal for use in care homes and hospitals.

In an emergency the Bariatric Evac Mats are quickly and easily deployed from their storage bag. The patient is then transferred on to the mat wrapped in warm blankets before being secured in place with the seat belt style fastening straps. They are then ready to be taken to a safe location.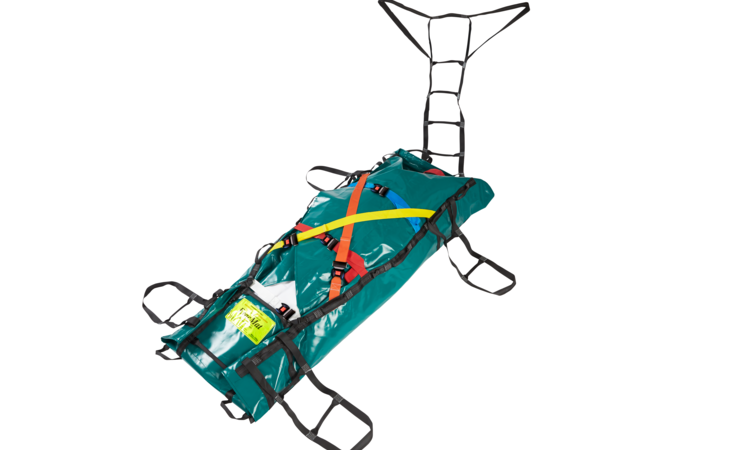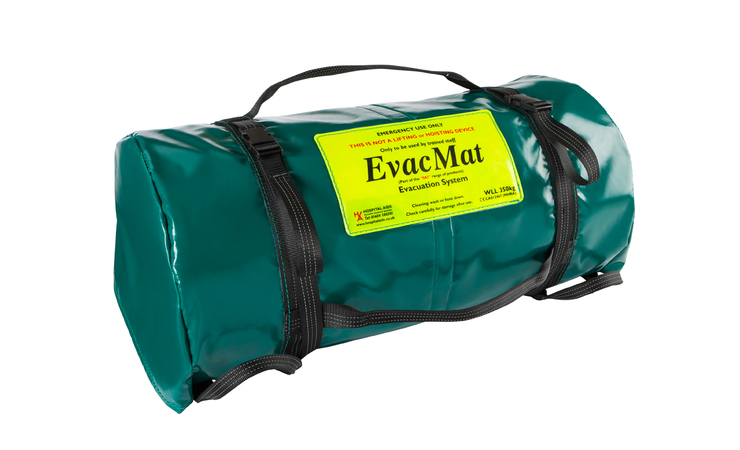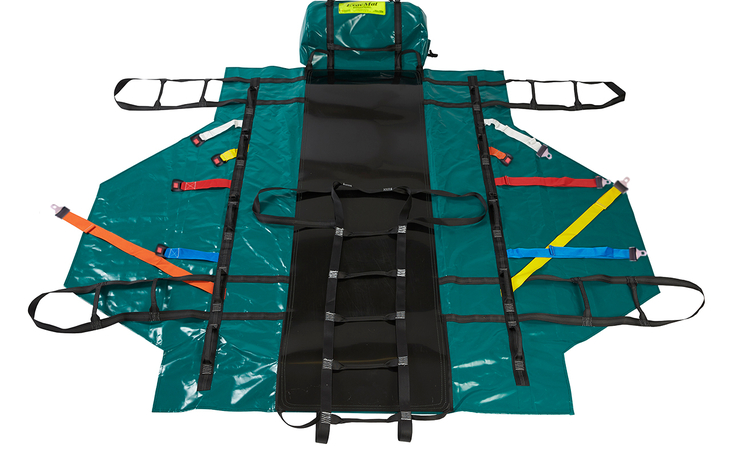 03
Features & Applications
Special Features
The Bariatric Evac Mat has been specially developed for the bariatric market. It is not something that has been previously developed and just made two or three sizes larger
Heavy duty vinyl base can be dragged over virtually any surfaces.
Cavernous soft vinyl sides cocoon the patient keeping them safe.
Rolls up into its own carry bag
Safe load tested to 445kg with a manufacturers recommended maximum load of 318kg.
Ladder style tow straps both at the front end and along the sides allow more than one person to help drag the may along
Colour coded restraining straps for easy attachment.
Easy to clean after use with antiseptic wipes
Applications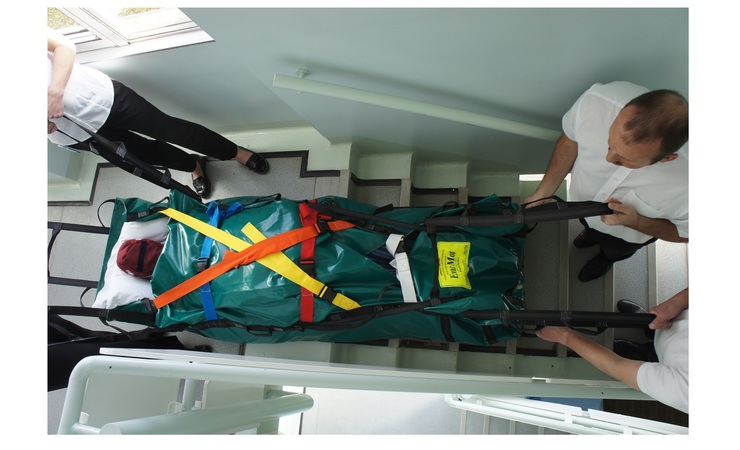 Bariatric Evac Mat
In use on the stairs