ISC KH221 Offset Oval Carabiner
The KH221 features a newly designed narrower spine, allowing for full rotation when connected to other elements in a system. The Offset Oval has a blind (anti-snag) nose.

Unlike a true oval (which shares load equally), the KH221 is shaped to bias the load towards the spine - the strongest part of the karabiner.

ISC Performance Karabiners are forged for best build quality. The Barrels have been designed with a square cut notch to limit debris build up.
ISC Aluminium Karabiners have colour-coded Barrels/Ferrules for quick, easy identification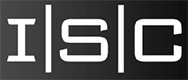 Specifications
(MBS) Minimum Breaking Strength:

25kN (5620lbf)
Gate opening gap *:
19mm (3/4 inches)
Body material:
Aluminium
Finish:
Anodised
Weight:
86g (3oz)
Standards:
EN362:2004
* Gate opening measurements are approximate